About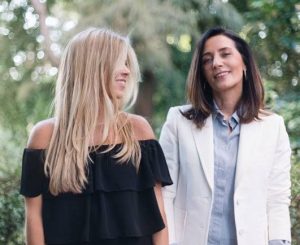 MALENA SUAREZ
Malena was born in Mexico City but moved to Madrid, Spain where her parents were originally from at age 2. She lived there until she was 20 years old where she started her major in Business Administration at the CUNEF in Madrid and later moved to Guadalajara, Mexico to finish at Universidad Autonoma de Guadalajara, graduating in 1985. Four years later she got married and had four wonderful and successful children; Andrea, Paula, Oscar and Malena. Malena and her children are very united, they enjoy traveling, art, attending concerts, sports amongst other activities.
Expertise:
Malena has surpassed the number of transactions or sales production in a given year and has therefore received various Chairman Circle Diamond and Platinum Awards. She has ranked as one of the top teams in the transactions and production for the La Jolla office for many consecutive years. Malena is an effective negotiator who's main focus is her client and therefore has a distinct reputation. Discretion is of complete importance to the work ethics of Malena which is why she has managed to fulfill clean and effective transactions.
Awards and Recognition:
2019 Chairman's Circle Diamond Award
2018 Chairman's Circle Diamond Award
2017 Chairman's Circle Diamond Award, 10 Year Legend
2016 Chairman's Circle Diamond Award
2015 Chairman's Circle Diamond Award
2015 Certificate of Designation of Luxury Collection Specialist and membership in Berkshire Hathaway Homeservices Luxury Collection
2014 Chairman's Circle Diamond Award
2013 Chairman's Circle Diamond Award of TOP 100 Nationwide
2012 Chairman's Circle Diamond Award
2012 Legend Award for 5 Years of Perseverance Expertise Consistency
2011 Chairman's Circle Diamond Award
2010 Chairman's Circle Platinum Award
2009 Chairman's Circle Diamond Award
2008 Chairman's Circle Diamond Award
Call Malena to get the service you want and deserve at 858.344.6259!
Hablamos español.

PAULA DE LA TORRE SUAREZ
Paula was born and raised in Guadalajara, Mexico and moved to La Jolla, California when she was 10 years old. She attended Cathedral Catholic High School and moved to New York City in 2009 where she studied Strategic Design and Management at Parsons The New School for Design. She interned various times at large corporations and start-ups to get a good idea within her field. Paula graduated a semester early in 2013 to begin working as a freelancer and moved back to La Jolla where her interest in real estate bloomed. Being the daughter of one of the best real estate agents in La Jolla, she didn't have much to think about and soon joined her as an assistant. Coming from a design background, she focused all her energy on Malena's Branding and Marketing. Paula also worked closely with her to take care of each and every client need and made sure every process went smoothly. They soon came to realize they were a perfect pair and Paula joined the team as an agent. Today they work together and continuously merge their extensive knowledge in various fields to make the team stronger day by day.
Hablamos español.
©2020 BHH Affiliates, LLC. An independently operated subsidiary of HomeServices of America, Inc., a
Berkshire Hathaway affiliate, and a franchisee of BHH Affiliates, LLC. Berkshire Hathaway HomeServices
and the Berkshire Hathaway HomeServices symbol are registered service marks of HomeServices of America,
Inc. Equal Housing Opportunity. CalBRE# 01317331